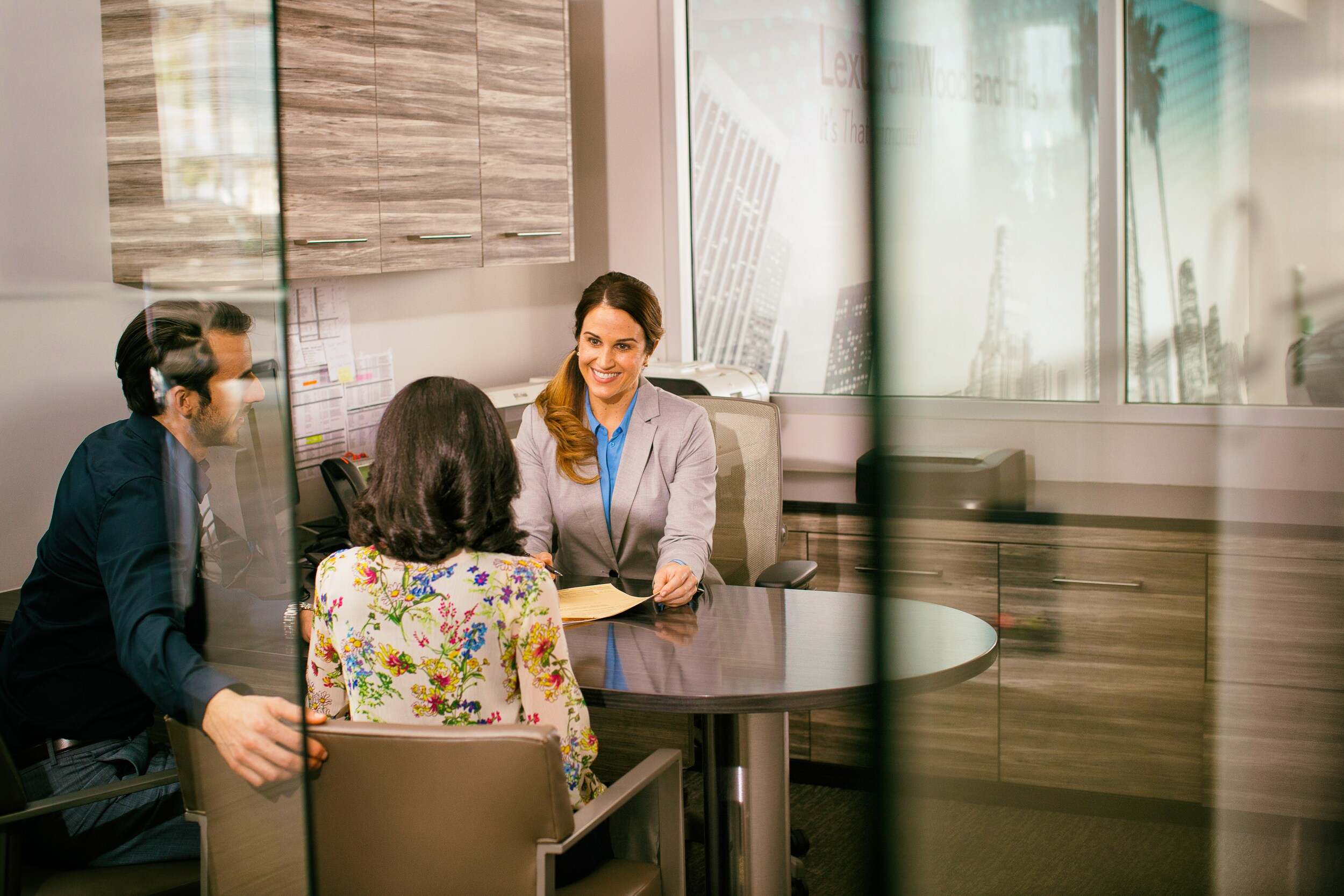 WE PUT HOSPITALITY FIRST  
COME SEE WHY SO MANY PEOPLE COME FROM OUT OF STATE TO SHOP LEXUS OF WARWICK.
·         WE MAKE BUYING EASIER
o   We hire the best human capital in the business to serve you better, quicker, and more accurately with a fantastic guest experience attitude
o   We are a part of Team Penske and are held to the highest moral, ethical and safety standards
o   We bring the dealership to you with scheduled demo drives at your home or office
o   We have sales consultants that do not work on commission for your comfort
o   We give a KBB (Kelly Blue Book) evaluation and printout on all trades to ensure you get every penny you deserve for your trade
o   We show you the invoice on all new car purchases and will even honor TruCar pricing
o   We complete as much paperwork in advance to shorten the time you are in the store
o   We have invested in Docupad in finance to expedite the delivery and save you time
o   We shop numerous banks and local credit unions to get you the best possible APR
o   We have complimentary Wi-Fi
o   We respect your right to say "no" an do not employ pressure tactics to keep you in the showroom. We believe you will make the best decision for you and your family.
·         WE MAKE SERVICING WITH US THE BEST VALUE
o   We hire the best human capital in the business to serve you better, quicker, and more accurately with a fantastic guest experience attitude
o   We are a part of Team Penske and are held to the highest moral, ethical, and safety standards
o   We invest in the latest technology and facility upgrades
o   We check your alignment at no charge on each visit to our store to ensure the protection of your investment in tires and suspension components
o   We pick-up and deliver your car for service at your home or office by appointment
o   We offer a fleet of new Lexus courtesy vehicles
o   We offer Enterprise Rental vehicles
o   We wash, vacuum, and clean the wheels of your vehicle on each service visit
o   We have wide parking spaces, no posts on our lifts, and proper curbs to ensure no dents or dings on your vehicle while it is in our possession
o   We have cameras throughout our property to be able to follow your vehicle at each step of the service process
o   We have complimentary Wi-Fi
o   We support local charities
o   We serve hot Starbucks coffee - and it is complimentary
o   We have a comfortable waiting lounge with leather chairs and a work station for business
o   We offer complimentary snacks and beverages while you wait
o   We only market to you to offer you the best discounts, coupons, and rebates
o   We are greener than green - responsibly disposing of all waste and implementing initiatives to help save the planet